FSSAI Licenses & Registration Required to Open a Restaurant Business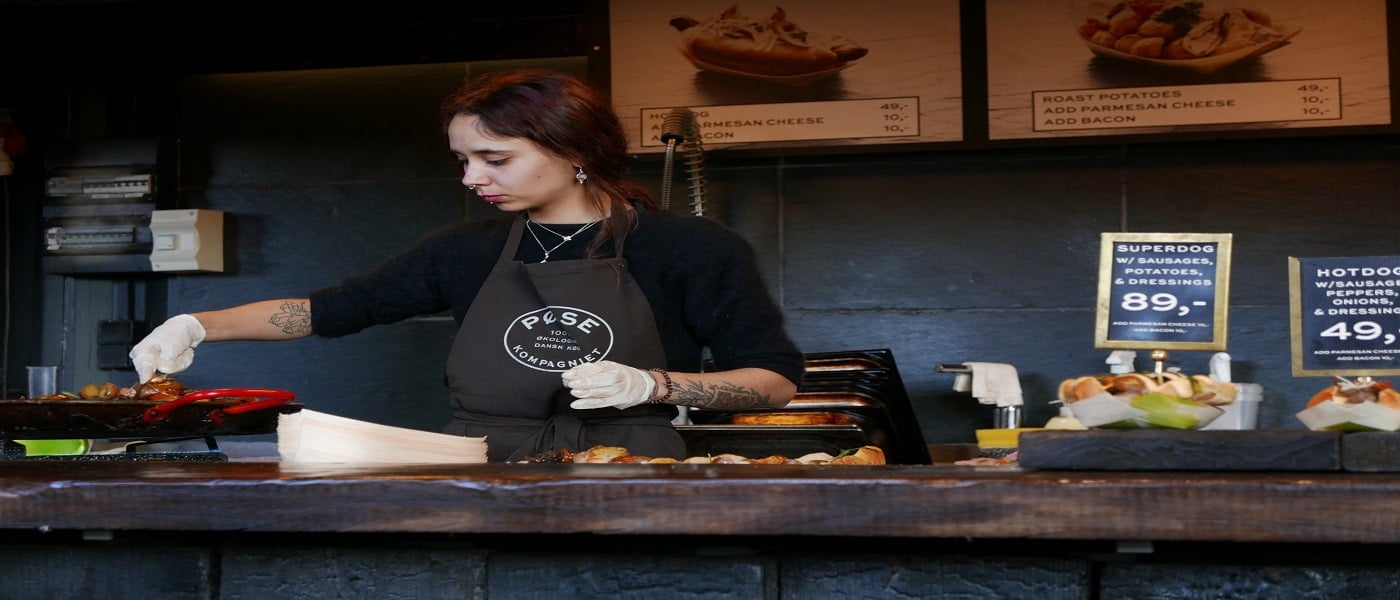 How to Start a Restaurant Business in India?
The F&B (food and beverages) industry in India is one of the fastest growing industries triggered by rampant urbanization as well as the growing middle class. if you are starting a restaurant in India then it's Mandatory to apply for FSSAI License or FSSAI Registration part of another Legal requirement.  In this article, we will discuss the FSSAI Licenses & Registration required to open a restaurant Business in India.
What is Market size of Food Business In India?
Currently, the food industry in India is estimated to be at 75,000 crores and is expected to reach at 1, 39,000 crores by the year 2017, according to the Indian Restaurant Congress, which was held in 2013. With the increase in the disposable income of the consumers, growth of tier ii and tier iii cities, an increasing trend to eat outside the house and the increasing size of the younger population, it is no wonder that the restaurant industry is constantly growing and it will eventually continue to grow in the coming years. Detailed below are some of the major rules, regulations, and license that are required to start a restaurant in India.
For the opening, a Restaurant other license is Mentioned at below –
Company registration
GST Registration
Trademark registration
Liquor License
Health/Trade License
Eating House License
Shop and Establishment Act
NOC From Fire Department
Lift Clearance
Music License
Certificate Of Environmental Clearance
Signage License
hookah bar license
What does us checklist need to follow before you start a restaurant business in India?
One of the major financial/legal decision to be made by an entrepreneur is to choose a business entity to start its business. The various business types Available. in case you have a broad business plan then 1st preference should be privately limited structure.
Broadly company registration in India can be categorized into four categories.
 A One Person Company – Typically Fund external fundraising is difficult in OPC.
a private limited company – Good for Tech-driven Food start-up
proprietorship – for a Small level ( shopkeeper )
limited liability partnership – Preferred by Family managed business
Each of the business forms has its own advantages and the most appropriate business form can be determined on the basis of the size of the business, future plans, and a number of investors/partners. Furthermore, in India the recent introduction of the one-person company and low incorporation cost of the limited liability partnership, it is no longer advisable to start a restaurant business as a partnership firm or a proprietor. This is because a partnership firm or proprietorship do not offer a continuous existence of a limited liability or separation of personal/business assets, as compared to a private limited company, one-person company, and limited liability partnerships. Therefore, it is recommended to start a restaurant business as a private limited company or one-person company or limited liability partnership.
In cases where two or more people are coming together to start a restaurant, a private limited company or a limited liability partnership is a great option as two or more persons are suitable for this kind of association. In cases where the restaurant is to be managed as well as owned by a single entrepreneur, then a one-person company is the perfect option. A single person can also enter into the restaurant business with his/her family member such as husband/wife, brother/sister, mother, father or any other relative, and they can choose to enter the restaurant business through a private limited company or a limited liability partnership.
Is GST Registration mandatory for starting a restaurant business in India?
GST Registration is mandatory if your annual turnover is more than 20 Lac in a financial year. As food business operator you are not willing to avail GST Credit on purchase then you may avail for GST Registration under composition scheme.
How to get Trademark Registration for a Restaurant in India?
In case the entrepreneur is planning to open a restaurant or a chain or he/she is interested in investing a significant amount of money and time into branding, it is recommended to get a trademark registration for a restaurant business in India. A trademark registration will offer ownership over the unique intellectual property that has been created and will assist in deterring the use of branding by the competitors.
Obtaining Bank Loan for the Restaurant Business in India
Many times obtaining a bank loan is mandatory for the entrepreneurs in order to start a restaurant business, and there is no dearth of the banks that are more than willing to lend to the startups. Getting the loan sanctioned by the bank for the restaurant mainly depends on many factors such as the proposed business model, collateral security offered, and experience of the promoters. There are also many schemes which offer loans to the restaurant startups without any loan requirements. However, in order to obtain such loans, the experience of the promoters, as well as their proposed business models, should be very strong. Either way, it is advisable to approach the nearest bank branch, discuss and explain the proposed business plan and also explore the various ways so as to establish a long-term relationship with the bank.
FSSAI License for Restaurant Business
Mainly, an FSSAI  license is mandatory for restaurant owners in order to maintain the safety as well as standardization of the food manufactured and sold in India. It is one of the primary requirements to obtain the FSSAI license to start a food business from the FSSAI Dept. Each and every restaurant owner needs to register the business with FSSAI as running the restaurant business without any license is usually treated as a serious legal offense and invites penalties. A restaurant owner should check the eligibility criteria for the registration of the restaurant business, central licensing requirements as well as state licensing requirements. It is important to note that all the rules and regulations given by FSSAI should be adhered to. Every restaurant business in India has to get itself registered with FSSAI irrespective turnover. if you are a Resturant owner, then you may choose to apply for FSSAI State license if your turnover is more than 12 lac and less than 20 lac and Central license in case you operate in more than one state then you have to apply for FSSAI State license as well FSSAI Central license. FSSAI License for the restaurant can be done by filling an online application form.
In any case, if you are carrying a food license under any previous food law, then you need to obtain a new FSSAI License for a restaurant under the FSSAI Act and comply with all the provisions and requirements of the FSSAI rules, acts and regulations.
Are you starting your restaurant business in India or anywhere in the world, you can reach Enterslice team.
Would you like to know about the applicable law on restaurant business? Please feel free to contact Enterslice, world Leading online legal, Chartered Accounts / CAP and tax advisory firm with offices in more than 50 Countries.
Listen to Audio