About Amazon
Amazon is a US based e-commerce organization established in 1994 by Jeff Bezos. In terns of revenue and market capitalization it is the largest e-retailer company. When it was founded the website only offered online bookstore facility. But with time it ventured into different fields like MP3, video/ audio downloading and streaming, e-commerce for appral, electronics, food, toys, jewellery etc. The list is endless. It has even extended in the area of publishing and film & television production.
It offers a wide variety of products and services to its clients internationally and has grown in the process multifold. This grown is executed through various mergers and acquisitions with various high potential organizations including various startups.
At the end of the day primarily Amazon is a retail site. It operates on a sale revenue model. For every sale executed through Amazon it charges a specific percentage of it. These charges are for letting the vendors advertize their products on Amazon and includes referral as well as shipping charges.
What is Amazon seller Registration?
As we have discussed Amazon is the largest market capitalization as an e-retailer company. Thus, if you have any plans to market your products on such e-commerce marketplace then Amazon is the perfect platform to start from. You can go for Amazon seller Registration on the official website of Amazon. Once the registration is completed successfully you can start selling through the e-commerce website. This helps you cater to a much larger geographical market and expand your business without actually setting up a physical shop on that scale. For facilitating this online platform this to the vendors Amazon charges some fees for referrals, shipping etc.
Benefits of Amazon Seller Registration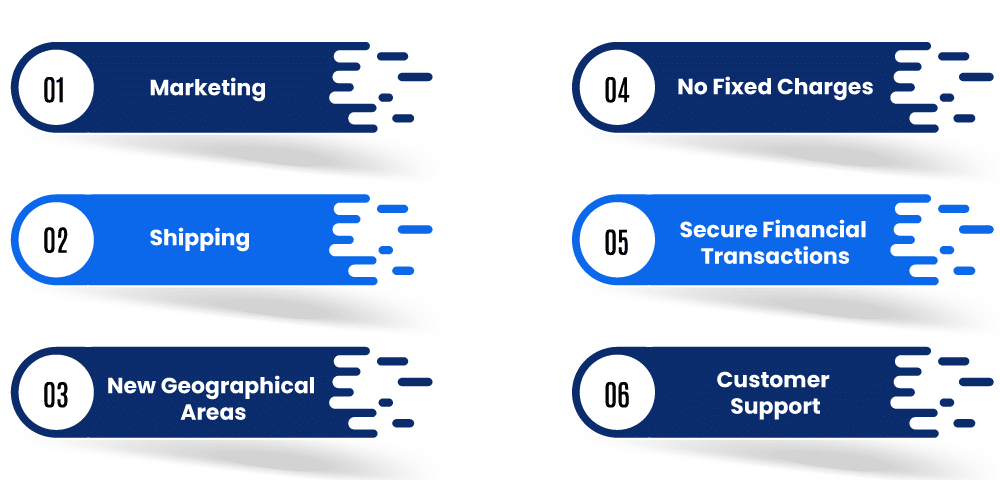 There are various forms of allied benefits by going for Amazon Seller registration. The following benefits of Amazon Seller Registration are:
Marketing-
All products can be marketed throughout India. Once you register, then you would have access to market your products on a larger extent when compared to marketing your products within limited geographical boundaries. Through this process the amount of revenue generation would be more.
Shipping–
Shipping is hassle free when choosing services related to Amazon. Shipping is free for your products once they are registered. However, shipping can occur even from one state to another state.
New Geographical Areas-
By taking Amazon Seller registration, your products can expand into new geographical markets. For example your product may be famous in a particular geographical area. When taking such registration, the product may become popular in another geographical area. Through this service the goodwill of your firm would also improve. More customers would have access to the products and services offered by your company.
No Fixed Charges-
By registering on Amazon, you would not have to incur or pay any form of monthly or annual subscription cost for the registration process. Only you would have to make a payment for every time your product is sold. A percentage of the payment would go to Amazon. Through this process you can achieve various benefits.
Secure financial transactions-
All the financial transactions are secured and done online. As Amazon is an international level e-commerce platform you don't even have to worry about any delay in receiving payments. End-to-End financial transactions can occur by considering this form of registration.
Customer Support-
Amazon has a team of thousands of professionals ready 24*7 to assist you in the process.
Who can apply for Amazon Seller registration?
Any of the following person are allowed to apply for Amazon Seller registration:
An Individual working alone and operation their business as a Sole Proprietor.
Any Partnership Firm registered under The Indian Partnership Act, 1932. It can appoint any of its partners to complete all the formalities of Amazon Seller registration.
Any Limited liability Partnership registered under LLP ACT, 2008.
Any Company registered under Companies Act, 2013including a private company, public company or One Person company.
Any other registered entity operating any kind of business related to marketing of goods.
Minimum Requirements for Amazon Seller registration
In order to apply for Amazon seller registration the applicant is required to meet the following minimum requirements:
The applicant must have a valid Pan Card.
If you are not operating as a Sole Proprietor then business registration is another mandatory requirement. You cannot proceed with Amazon seller registration process without proof of your business registration.
There must be an active current bank account in the name of the business.
In order to operate as an Amazon seller or any other e-commerce portal then you are required to register under Goods and Service Tax and have a valid GSTIN.
Documents/Information required for Amazon Seller Registration
If you planning for submitting Amazon seller registration then following documents will be required in the process:
Copy of pan card of the applicant. If an entity is an applicant then its Pan Card. On the other hand in case of sole proprietorship pan Card of sole Proprietor is required.
Address proof of the office of the applicant. You also have to specify if it will be address from where the product will be picked up.
Copy of cancelled cheque is to be submitted which clearly mentions the bank account number and account type along with bank account holder's name and IFSC code of the bank's branch.
Copy of Goods and Service Tax Registration Certificate.
Lastly for communication pupose the applicant is required to provide an active Email ID and Mobile Number. These contact details are verified through OTP.
How Amazon Seller registration Works
Selling on Amazon is quite a simple and straightforward. You can grow your business and sell globally through following simple steps:
Step 1: Once you have all the required documents for Amazon seller registration you can start the registration process by creating a profile on Amazon portal.
Step 2: Put in all the required details including name, GSTIN, bank details along with contact details which will be verified through One time Passwords.
Step 3: When the registration part is completed set up your seller dashboard and catalogue the range of products you are going to offer.
Step 4: Once the seller dashboard is set up, you will start receiving order, which will be delivered by Amazon executives.
Step 5: Once the delivery is received by the customer the payment will be credited to the vendor's account after deducting the Amazon's facilitation charges.
Our experts at Enterslice are always ready to provide the required guidance and services like GST Registration, company registration required for this Amazon seller registration.
How to reach Enterslice for Amazon Seller Registration
Fill The Form
Get a Callback
Submit Document
Track Progress
Get Deliverables