Nidhi Company Software - An Overview
A Nidhi company falls under the category of non-banking finance sector. The Central Government looks into the administration of Nidhi Companies. Reserve Bank of India (RBI) authorizes the Nidhi Company to give directions or orders regarding matters of acceptance of deposits. The rudimentary business of Nidhi Company is to empower lending money between the members of the company. Nidhi Company Software is also known as a Nidhi Company Management System which is integrated software that carries out all the workflows which are required to running a Nidhi Company.
Hence this Nidhi Company Software would help the entity to carry out and perform functions in a proper manner. All the online systems which are carried out through this process are administered to make managing the infrastructure related to a Nidhi Company. Such software can be utilised by a Nidhi company or a Mini Bank.
Through this software complete transactions and running of this form of entity would be possible. The systems related to carrying out loan management, registration of members, carrying out transactions can be managed through the Nidhi Company Software. To ease out day to day transactions, such software is utilised to process information.
Nidhi Company Software is managed online through different forms of integration technology. Such software would utilise advanced features such as Artificial Intelligence, predictive analytics and machine learning programs.
Benefits of Nidhi Company Software
The following are the benefits of using a Nidhi Company Software: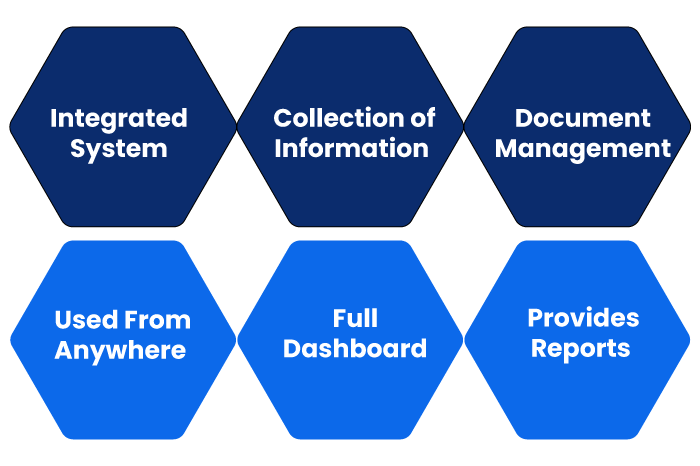 Integrated System

The use of this software comes with advanced features such as a highly integrated system. Such systems have facilities which can perform multiple activities within a given span of time.

Collection of Information

This software utilises a system related to information management. Such information can be collected and analysed properly.

Document Management

Comprehensive management of documents can be carried out through this software.

Used from Anywhere

This software can collect information and be of use from anywhere in the world. Apart from this data management is possible with minimal access.

Full Dashboard

The dashboard would provide a snapshot of all the features which are available for use of the Nidhi Company Software. This would create an active interface for different forms of users.

Provides Reports

Such software is capable of providing comprehensive reports. This can be achieved through the MIS system.
Main Authority for Nidhi Company Software
The primary authority for utilising this form of software is the Central Government Authorities. Nidhi companies are primarily regulated by the Companies Act, 2013. Hence the MCA (Ministry of Corporate Affairs) would be the primary authority for Nidhi company.
Main Objectives of Nidhi Company Software
Nurturing the habit of money saving.
Lending money to and receiving deposits from its members only, for their common benefit.
Software for Nidhi Company provides finest and customized tool for managing all types of business activity within the company.
Software development for Nidhi Company is online web-based and provide integrated application with core banking system designed.
Software provides very comprehensive and simplified portions, with which the company can handle its accounting policies.
Software development will automate the business operation, making the organizational decision more effective and responsive.
This will also reduce the hours to perform day to day and administrative tasks.
The software will constantly monitor and will keep updated as per the new innovations in technology and customer's need.
Features of Nidhi Company Software
Multi-user Online web-based software with access to different branch for banking application.
User-friendly and functional with user drivers operations.
Easy availability of said reports format.
Data export facility from software to various other formats such as Microsoft Word and Excel.
Customized and user-defined reports.
Reports can be viewed on the screen and can be printed.
Membership Management, Operational Accounts, Term Deposits management tool.
Loans and Advances detail, Standing Instructions, Cash Transaction of entity can be easily obtained.
Trial Balance, General Ledger accounts & Financial Statements is readily available.
I.S, Initialization, and configuration.
System Administration, Enrolment Fee Report can be viewed.
Application Fee Report and Late Fee Report.
Modular design with proper integration to ensure trouble-free operations without undue complications.
Optimum security of operations which is very essential for financial transactions.
Comprehensiveness in coverage - a feature absolutely necessary to meet all requirements.
User-friendliness which ensures hassle-free usage.
High flexibility with expandability and upgradability. The software is used by societies and can be easily expanded to cover more activities whenever required.
Control over operations with inbuilt checks and balances, authorization procedures, etc.
Elimination of scope for tampering of data.
The system is designed to work for network environment to access the information & update the data by different users simultaneously.
The software has a capacity to handle high volumes of transactions without any difficult.
Documents required for Nidhi Company Software
The following documents have to be provided for the above software:
KYC documents
Self Identification documentation- Aadhaar Document
In case of a company Certificate of Incorporation
Memorandum of Association and Articles of Association
Any Other Document as prescribed or required for the Nidhi Company Software.
Enterslice Advantage- Nidhi Company Software
Enterslice main aim is to add value to you business.
Our team of professionals comprising of Chartered Accountants, Company Secretaries, Lawyers, and Financial Executives.
We specialise in finance companies registration process.
Constant monitoring and 24*7 customer service.
How to reach Enterslice for Nidhi Company Software
Fill The Form
Get a Callback
Submit Document
Track Progress
Get Deliverables